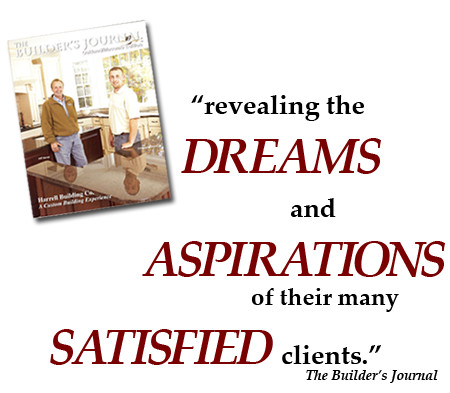 Harrell Building Company was founded in 1976 when the president, Jeff Harrell attained his builders license and formed the company. Starting with only a hammer, the company now enjoys its' fourty-fourth year in business.
"From enchanting, modestly-sized homes and impeccable country estates, to vast commercial and retail, Harrell Building Co. is dedicated to revealing the dreams and aspirations of their many satisfied clients."(The Builder's Journal)
We take pride that the majority of our projects are for repeat clients or referrals. The company is family operated resulting in extreme care and pride from all aspects of the project. The combined experience of our organization sums up to about 70 years.
"As the company evolves into its second generation, the traditions established by Jeff Harrell thirty years ago stand to continue for decades to come!" (The Builder's Journal)
"We work for families time and time again. We have built many homes, additions, remodels, and commercial buildings over the years simply by doing what we say we are going to do. That is what people expect." (Jeff Harrell)